Oh, Headshots. Once real photographic artists were responsible for your creation with film cameras, bounce boards and expensive light kits.
Unfortunately, now anyone with an iPhone thinks they can charge $100 for a photoshoot that will get Actors work. Sorry guys, that's just not true.
Actors, if you spend money on any one thing this month, let it be new headshots. They are the first thing you or your rep will use to get you an audition and they need to be great. Notice I used the word "great"?
You still need to bring them to auditions and your online profiles need to be refreshed with new pictures at the very least once a year. If your look changes drastically you may need to do it sooner than later.
Here is The Step-By-Step Guide to Headshot Success so that the fruits of your next photo session help you land your dream role.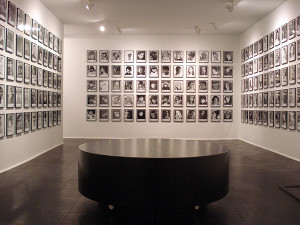 1.
Ask yourself what types of roles do I want to book?-
Do you see yourself as the down and out Dad, the hunky hero, or the damsel in distress? Get crystal clear here.  If you're having trouble with this.  Ask your friends for advice.  What type of person do you resemble from their favorite show? What is your essence? You could be general and say you want to book, "the plumber" role in a Drain-O commercial. Or you could be specific and say "I am the lost boy next door with an edge.  Think Alexander Skarsgard in "
True Blood
" meets James Van Der Beek. I want to be on a gritty, original, hour-long drama on HBO or Showtime."  Drill down and figure it out.
Without fully completing this step you are wasting your time.
2. Find a list of headshot photographers and interview them-
 Do you have a friend who does wedding photography? Great, hire them for your wedding not your headshot session. Why can't they do my headshots? If you had a backache would you go to the dentist? No! Why not, they are both doctors? Because you want to hire the specific person who has the specific expertise for the specific task. Compile a list of photographers whose work you like. Ask around for recommendations (preferable) or check out a site like
Reproductions.com
for a great starter list. Call them and try to feel out their personality. You're going to be spending some intense time with them and you want to make sure they are someone you can stand for 2 hours or more. Check out their website or ask to see their portfolio, ask how they like to work, and where they like to shoot. Then let them know exactly what you need. Ask them if they can fulfill your vision. If they don't sound confident or they aren't collaborative it's time to move on. I'd call at least 3 photographers before making a choice.
3. Pick the package-
 You chose the perfect photographer? Great! Now, how many looks do you need? If you're a guy, do you want to shave during the session? If you're a girl, do you want to put on makeup? Does your team need a specific type of shot that you don't already have on your casting profiles? Do you want to have a hair and makeup artist on set with you for the shoot? Most photographers will advertise an hour based or look based package or sometimes a combination of the two. There really is no standard pricing. That depends on what city you are in, the time of year, and the caliber of the photographer. There is a
headshot studio in LA
that costs over $1300. Are they good? Yes. Is the price worth it…that's up to you.
When discussing monetary details, get it in writing via email.
The last thing you want is to finish your session and find you have to haggle to get the original price you discussed on the phone because the photographer "forgot" what you had agreed on.  One last tip here; ask your friends if any may want to join for their own session. Many photographers will give you a discount if you shoot with someone else or with a group of people. You all get your time, its just that while you're changing clothes the photographer is shooting your friend and vice versa.
4. Prep the week before-
 Get some sleep. Seriously. There are few things better than getting a good night's rest…especially the week before your shoot. You want to look relaxed, confident, and RESTED in your pictures. I use an eye mask like
this
when I sleep and it works wonders. I like memory foam mattresses like
this
. And
this pillow
will change your life. 
These shots represent the best version of yourself so take this seriously
. Eat well and drink lots of water too. If you're serious about your well being you're already doing this but it bears repeating. By this point you already know your type and what you are selling. You also know how long your session is and how many looks you'll be bringing. Now, get to your closet and pick your looks. If I have three different looks I like to have at least three different options per look and appropriate "touches". For instance, my "friendly Venice Beach hipster" look may see me choosing a flannel or two in different colors, layers under a sweatshirt, or a distressed deep V neck shirt. My "touches" might include a beanie or an appropriate necklace. I use this example specifically because my "friendly Venice Beach hipster" shot of me wearing a beanie in a flannel got me an audition for a role on "
Ray Donovan
" on Showtime as a pot shop employee in a scene with Jon Voight. Make sure your wardrobe is cleaned and pressed well before the shoot. You don't want to be scrambling the morning of. Go over any last minute details with your photographer and make sure you have directions to the studio. The night before pack a snack and
go to bed!
5. Bring a friend.
I enjoy having another set of eyes on set for headshot sessions. If I don't have a dedicated hair and makeup person on set with me I want to have someone else looking out for flyaway hairs and odd creases in clothing. Your photographer may be too busy to notice the more minute details. Bring someone you are completely comfortable with and who will tell you the good, the bad and the ugly. My girlfriend, Jaclyn, is that person for me. She'll tell me when I have a booger on display in public and she will tell me if I keep making a lame face in the shoot. Your on-set buddy can also hold clothes/water for you or change the song on the
Bose Sound Dock.
6. Get there early and plan your shoot with your photographer– It's the day of the shoot ya'll! If you've found the right shooter they are going to be more than happy to talk through the shoot with you the day of to make sure this session is your best yet. Have them show you their locations and then give them a peak at your wardrobe. Let them help you decide your wardrobe unless you are adamant about wearing a specific item. They will be able to tell you which wardrobe will look best in which location with which lighting for which look. Voice your opinion but trust them here. I like shooting with photographers in places they know well. This allows them to be familiar with the best lighting and angles at the best time of day. Once you know your locations and looks, lay out your wardrobe and prepare for the fun part.
7. Shoot, Shoot, Shoot-
Here's where the magic happens. You get to show off your winning personality and imagine yourself in the roles you hope to someday embody. Your photographer will likely set you up in the location and give you some guidelines for each set up. If you're curious about certain angles or looks, just ask. Keep the lines of communication wide open. You'll get a lot of "chin down, turn slightly, arm out, chest up" type of technical feedback. But, now is the time for you to embody the character. It may be helpful to come up with a little scenario in your head. Who is the person inhabiting this space. What are their thoughts? If you need to smile, think of that
funny YouTube fail video
you saw last night.
The camera reads your thoughts so think something worth capturing.
Don't be afraid to ask the photographer to see the first couple shots of each set up if they are shooting digitally and have a screen where they can show you what they shot. Do it in a respectful way asking to see so you know how you are coming off. As long as the majority of the shots are in frame and in focus the photographer is doing their job. Plus, this type of instant feedback will usually give you all the confidence you need to know whether or not you are in the ballpark for the type of shot you're going for. Ultimately, the responsibility for the shoot is yours.
If you are unprepared and not acting your way mentally through the shoot the best photorapher in the world can't save you.
8. Pay up and give thanks- You're done! Yeah! Great job!  If you've communicated the whole shoot and shot out all of your wardrobe changes you are ready to settle up, say thank you and get back to the grind. Cash, PayPal, or check is usually the preferred method of payment for your photographer. Know this ahead of time and be prepared. Thank them and find out when exactly you are going to get your proof sheets. Some photographers will send you a disc with your images within the week and some will put them online to view. If I were you I would request to have all of them on a disc to keep. It gets expensive if you have to keep an online gallery live or you want to see more photos later on.  If you don't receive them when you are supposed to, give them a ring. You are in business and headshots are time sensitive. The sooner they are up on your casting sites the sooner they can get to work for you.
9. It's time to choose– Once you get your shots, you've got some work to do. You could have anywhere from a couple hundred shots to over a thousand to go through. Sometimes the photographer will offer their favorites up and sometimes they won't. Spend a couple of hours going through all of the shots with your end goal in mind. When I'm looking through I'll see a brooding shot and think, "Oh, that would be a perfect shot to be submitted to casting director so and so who is working on that show that focuses on Depression era gangs. Perfect!" You don't have to be that specific of course.  You could just look through and pick the best smile shots and serious shots. Once you have a manageable number of your favorites, say 20, get some feedback. Send them to your reps, put them on Facebook, send them to friends.  Get a more objective eye on them. Then narrow that down even further. I like to make a graph and tally the votes for each. If there is an overwhelming number of votes for or against a particular shot I usually take that into account. But, ultimately I go with my gut. If I don't like a picture and I don't think it represents me well I won't put it up.
10. Get them retouched. Now, you've got your choices narrowed down and you're ready to have a pro put on the finishing touches. Your photographer likely offers retouching services but feel free to look around if their rates are exorbitant. Pony up and spend the money on this. A great retouching can hide minor skin flaws, remove flyaway hair, and sharpen the image so that it pops. Retouching will add the extra edge to your photos so that they leap of the screen and into the casting director's "schedule for audition" list. Once you receive the retouched image, likely via email, Dropbox, or on a disc, make sure you are completely satisfied with it. If you're not, send your notes back to the retoucher until they get it just right.
11. Print them and put them online. Once you have the finished product it's time to get them up and out so the world can see them. Get them printed as 8 X 10s. There are an increasing number of photographic service stores in major metropolitan areas that will do small batches of your shots for a reasonable price. Call around and find the best deal.  Gone are the days when 100 was the smallest order you could make. I remember spending $100 to print 100 of a shot at Reproductions and I only ended up using about half of that particular one. What a waste! Have ten of each shot printed and see what your auditions hold before you print more. Use the high quality retouched image to get the new shots on ALL of your casting sites, LA Casting, Actors Access, Now Casting, and Casting Frontier, IMDB Pro to name a few. Update your Facebook Fan page, all of your social media accounts and your website.  If you have a favorite shot try to use that one across all of your online branding.  It helps buyers with familiarity and recognition.
12. Sell, sell, sell-Getting the headshots done is the easy part.  Now comes the work. Pump those suckers out there. Use your email newsletter to update your list on your new shots. Blast them on social media, reach out directly to a few casting director fans and "update their files" with your new shots. This is news and should be treated as such. You have an excuse to reach out so use it.
In a year or less, do it all over again. Your looks and casting type will change over time and so too will your headshots. Save up the money and know you'll be spending it on headshots at least once a year. It may be expensive but it's the cost of doing business. If you're unwilling to invest in your marketing materials then acting is a hobby for you. That's fine but be honest with yourself. Professionals invest in themselves and in the tools necessary to get to the next level.
There you have it, The Step-By-Step Guide to Headshot Success. Comment below and let me know if you would anything to the list. Also, if you'd like me to add yours to my casting database include a link to it with your comment.
Thanks for reading!
All my best,
Martin Soole
In the spirit of full transparency, please note that some of the links above are affiliate links and I do receive a (very small) commission if you click on them and purchase the item. Thanks!